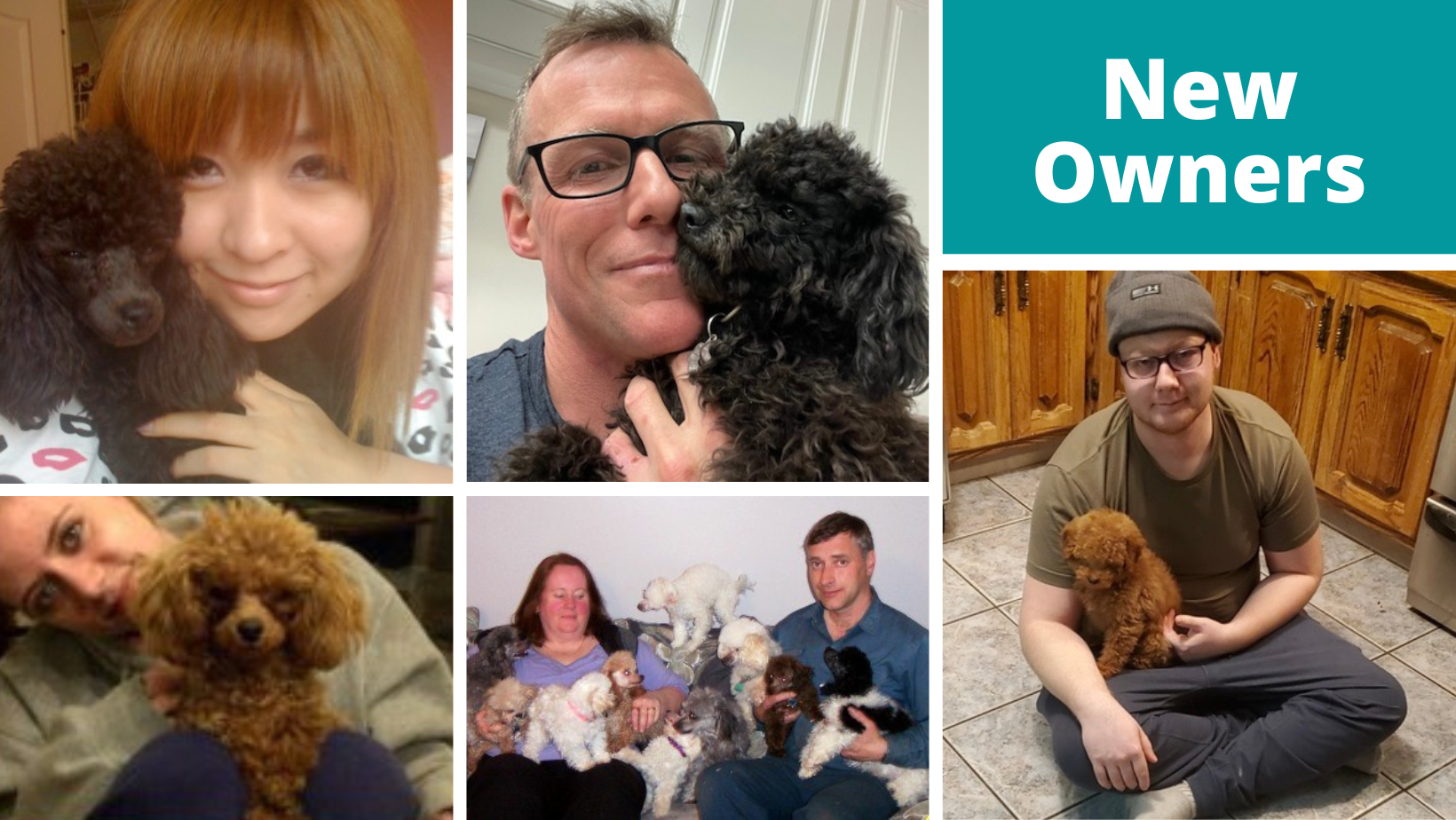 New Owners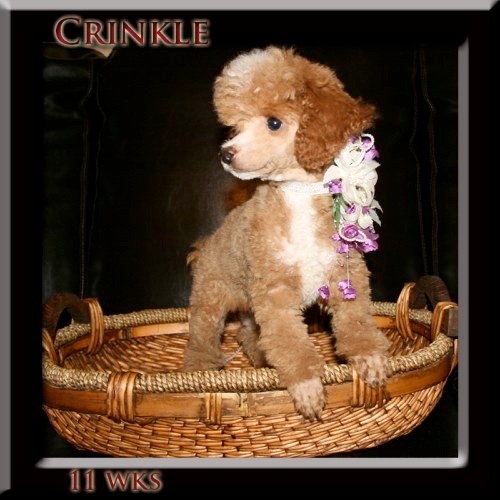 Crinkle is such a GREAT puppy!!!! We love her!! She slept with me last night and went on her wee wee pads. Thanks for doing such a great job in raising her you are my kind of Breeder!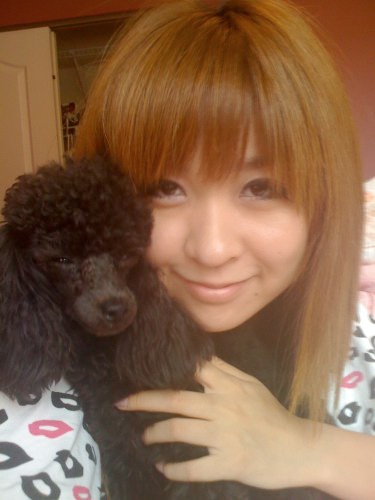 Hi Donna!!! This picture is me and my sweetheart Spangle, do you remember her? She has a new name it is YUKA~ I'm so glad to have her from your breeder! She is amazing!! Can you put my picture on your web site in new owner part? Because i'm sooooo happy to have her from you. Excellent breeder!! !!! I LOVE YUKA!! and thank you so much. She is so perfect!
Hi, Just wanted to drop you a note. Cookie is doing wonderful. She is a very beautiful dog. She is now 4.8 lbs. She listens very well and has a wonderful temperament. Still working on the whole house training thing but she is well loved. Vicki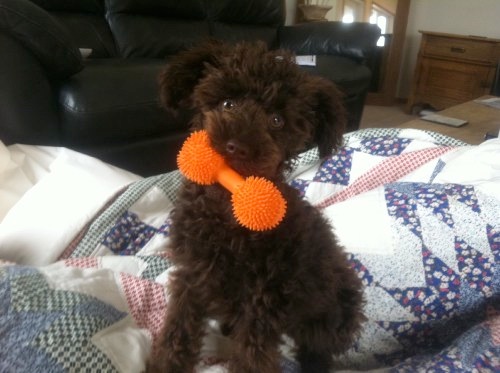 Thank you again for such a great addition to our family. He is rambunctious all the time and seems to get into everything, but we love him all the same. Have a good day! Trisha, Brent and George!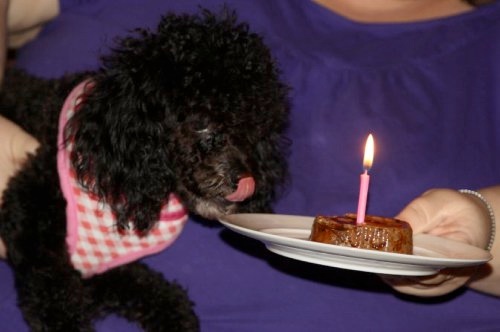 Hi Donna, I thought you'd enjoy seeing these pics of Esme on her first birthday. She is a very loved and doted on dog. We are so thankful to have her. We hope all is well there and everyone is healthy and happy. Blessings Sharon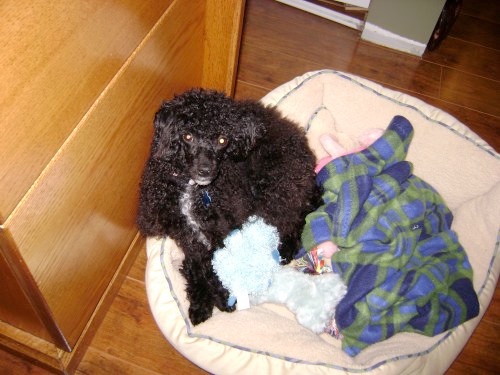 Hi Donna! Bentley is doing great, he is such a sweetheart! He is getting along great with my boyfriends dog, they play constantly!! He sleeps with me every night, hes my baby. thank you for breeding such wonderful dogs!!! Thanks so much!!!! Riley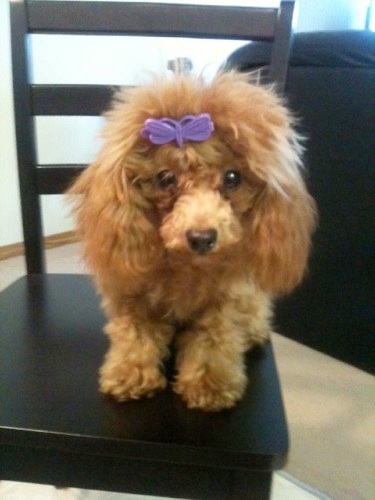 Hello Donna It's been 6 months since I picked up my puppy "Sophie" from you and I think its time I write a little note for your past customer references! Thank you Donna for such a wonderful puppy! I have never met a more well behaved puppy in my life! She is so smart and picked up on outdoor training immediately! No accidents since the first week she was with me. She's also perfectly healthy, my vet says she's remarkably well bred. Her fur has stayed a wonderful red color. She's my baby! And hopefully someday I will be able to find her a playmate from Donna again! Heres a picture of her :) Kaitlin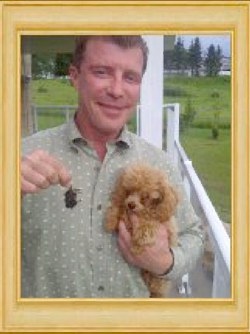 Thank you Donna! Mika is the sweetest boy, and Mosi became an instant older sister to him. He has already caught his first mouse!! Lizanne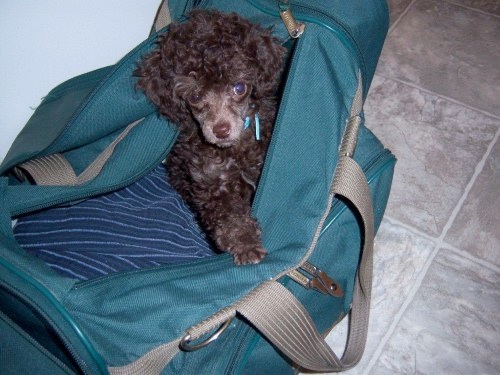 KO KO Is a Great Little Puppy Smart As Can Be Thanks Vic + Doreen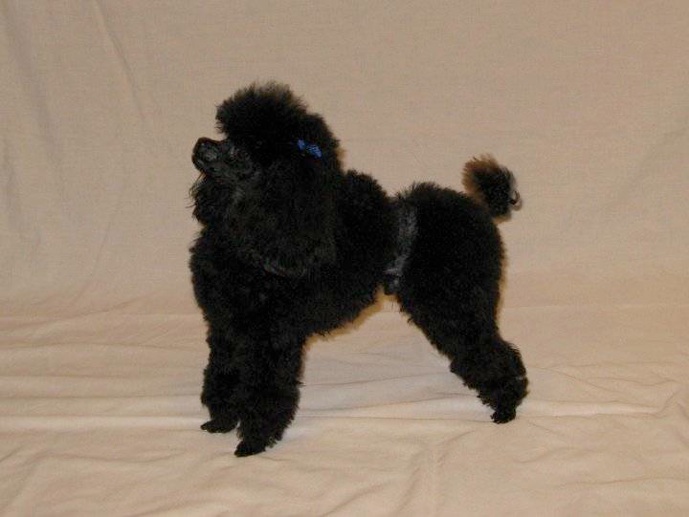 Donlars Obviously I'M McDreamy 3.5 lbs - 2 years old We just love him Thank you Donna. Diva / Zephyr pup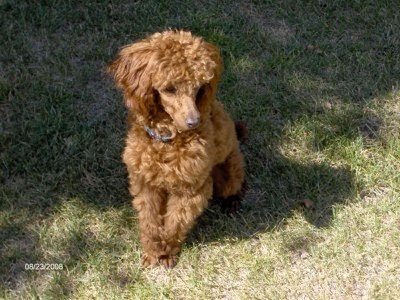 Sonny ... aka DoritoElanie Lilley's Sonny Bunny .. Foxy pup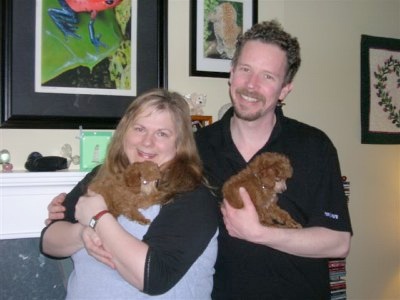 Hi Donna.. Gigi and Roux are keeping us busy.. They are so adorable and have such great little personalties. We adore them. They are just the most loving little pets and they already love us. You have done an awesome job with them.. we are just so happy Helena Sperling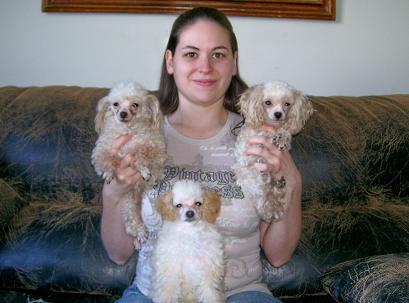 Hi Donna Poco is doing awesome. I gave Poco a bath and he is really good, he will just sit there until you are done washing him. Poco is such a sweet little boy and will cuddle you in your arms all day. He is really playful and loves playing with the kids Everyone loves him and wants to take him home. He is such a beautiful pup and I really enjoy having him, he is sooo much fun. Natasha Hamlet, Angel and Poco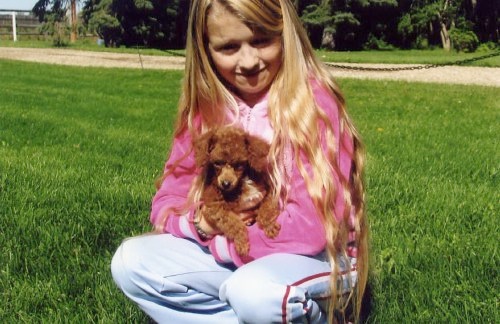 Hallo Donna! I just wont to let you now that Rufis had his 10 week Vaccination and everything is Okay he is very healthy . You Guys did a very nice job with raising him . He is the boss of the house and a little clown too . Silke .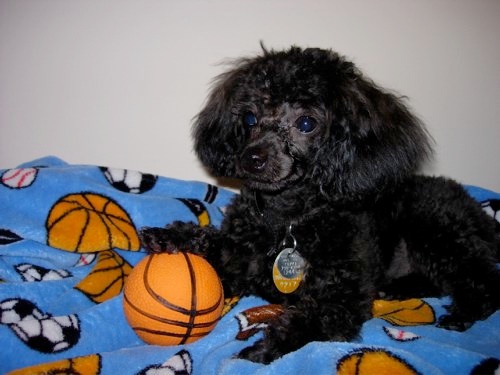 Just sending you all the latest pics of my new baby, Lucille. She's doing fabulously and is getting along with everyone. All she wants to do is cuddle every moment of every day. Which is fine be me. NathalieEsprit and Pepper baby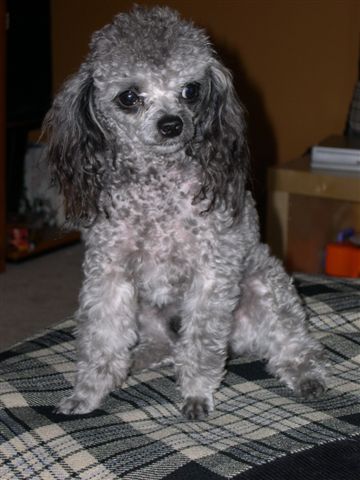 Hi Donna, I see your little ones have been very busy have new puppies. I am sending you a few new pictures of Luke* aka Skywalker*. He is such a delight to come home to every night and he just loves the kids. He is now 8 inches tall and 4 1/2 pounds. The vet said he is as health as a little horse, and doesn't think he is going to get any bigger. He looks alot like his dad Pepper I think. Beth PowerPepper and Raven pup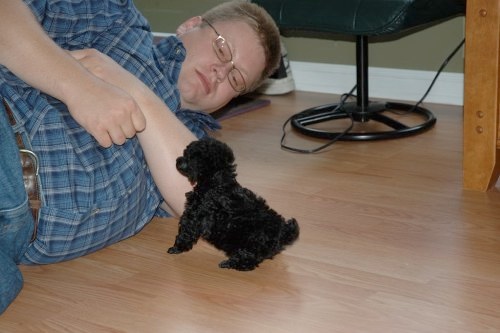 Just to let you know my vet was veryyyyyyyyyyyyyyyyyy impressed with Arielle and especially her hair cut. He's seen many toy poodle pups but never with the cut. He said you must be very good at what you do. Hats off to you. Bonnie HallEsprit and Pepper pup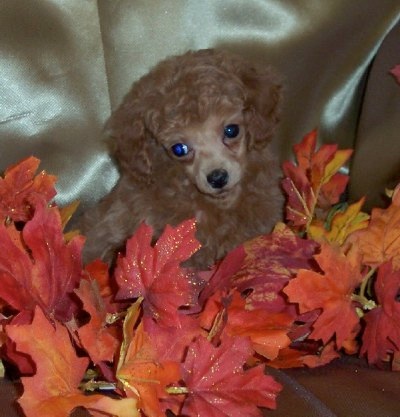 Hi Donna, We have reached a unanimous decision here. We would like Vanessa to be registered as "Miss Vanessa" and we will call her "Missy". I had her to the vet today and he said that he hasn't seen such a healthy, happy toy puppy in a long time. I am so pleased with her. I can't believe we have only had her two days. She is already coming when I call her. We have had two nights with absolutely no fuss at bedtime. She just crawls into the little house I bought her and goes to sleep . No crying and no messes in the morning. She seems to be one happy little pup. Thank you BrendaValentine and Fabio pup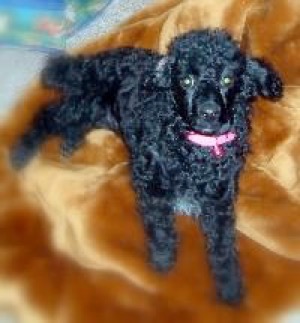 Hi Donna, Alexis is wonderful and she absolutely loves having the other dogs around to play with. She is the happiest most affectionate dog out there. Dawn Tedford