2017



Hi Donna,
This was a long time coming, sorry for that...this is the testimonial below. I
Feel free to use these pictures on your site in the testimonials we would be honoured.

Donna and Fred, you have an amazing line of Poodles, from the day we adopted Ebony (3 days old) till the time she came into our home.
It was so apparent the love and care you gave her.
She was fearless, a very out going individual that was so very unique, this little ball of energy has enriched our lives so much, we can hardly remember a time she wasn't with us.

She is almost 8 months old now, our vet believes she has reached her full size. She has topped out at 5. 2 pounds.
She is spayed and chipped, teething is through. She is everything you could ever hope for in a poodle and as you can see by her picture she is beautiful.
Her favourite outdoor activity is playing in the sprinkler. She will sit like a small child and watch Dr. Phill on t.v.
She is loved, treasured, and adored. She is a true poodle, brilliant inquisitive mind, keeping us on our toes to keep a head of her.
She is totally spoiled and yet she minds so well gives so much back, that it is easy to spoil her.

We are enclosing the most recent pictures of her, with more after boomtown days in her southern bell costumes.
Thank you both so much for breeding such amazing precious baby.
Rains and Randy Anderson.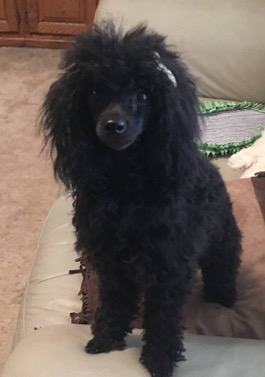 _____________________________________________________________


I wanted to give you an update on Akio Sake. He is fitting in really well.
Potty training is going well as he already knows to do his business outside and has very little accidents in my house now :-).
Akio is a very smart and curious little boy. He is now 41 ounces in weight.
I will send you more pictures as he grows. Thank you so much for this wonderful puppy! 🐩❤️
Barbara



______________________________________________________

Well it's been a week tomorrow.
I just wanted to let you know how Connor is and how much we love this lil guy.
Had a vet visit and the vet was impressed on his confirmation. His health and how stable in his mind that he is.
Connor has not been introduced to my job just yet but when he gets his next two shots and his Bordatella I will bring him daily.
He is learning the leash Nd table work and stacking and baiting which he is a natural.
Did I tell you how much i love him?
He is almost perfectly house trained. Uses the potty 99% of the time. So proud of him.
Thanks for allowing me to have him.
I'm so happy
Deb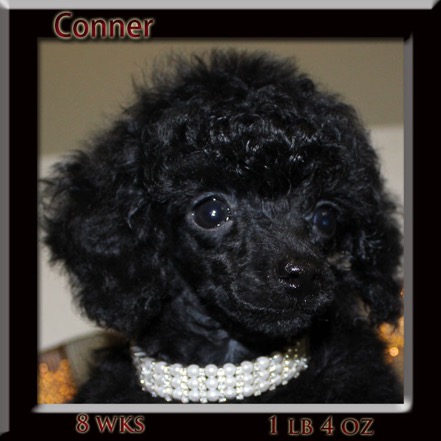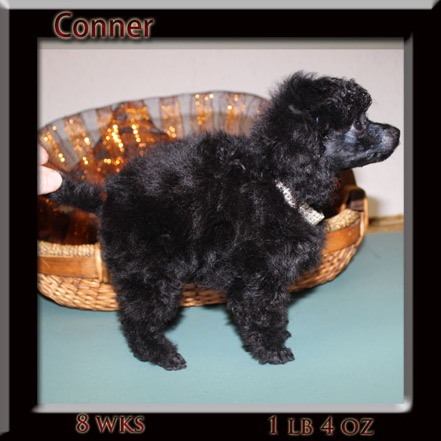 ______________________________________________________

Hi Donna,

I have them home and safe!!
Oh my God!! I am breathless!! They are absolutely gorgeous!!
I spend 1/2 h at the airport because everybody wanted to see them!
They were running around in the airport!!
I think they will have the perfect size.
Thank you a thousand time to let Pixel go for me.
I really appreciate.

Lynka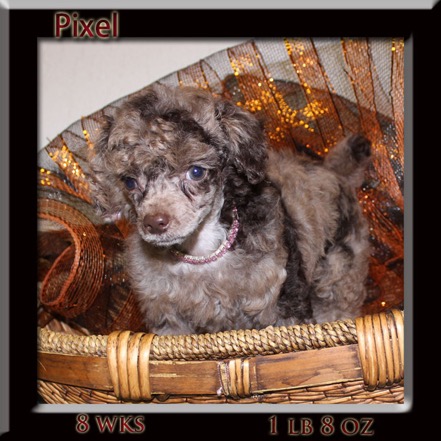 ______________________________________________________
Hi Donna!
Haven't sent you anything for a while so here's a new photo.
Monkey and Tanji just came back from getting haircuts.
Tanji has to be wherever I am and likes to sit in front of you and have conversations.
Monkey likes to be held by anyone, that is when he isn't racing full speed.
He hardly ever talks except when I leave him at the groomer and they take Tanji away for his bath and cut. He hates to be alone!